9/11 Day – getting millions to virtually volunteer during a global pandemic
Client: 9/11 Day
Role: Product Designer
Year: 2021
Today, 9/11 Day is the country's official Day of Service. But this year, they had to facilitate a "day of service" during a global pandemic—getting people to volunteer, while staying safe at home.
We designed an experience called 9/11 Day at Home to eliminate barriers, drive action and rally engagement—and we met people where they were: The couch.
The project won a Webby Award and a Silver Shorty award in 2021.

We promoted deeds on social, celebrating their completion with shareable badges and an AR filter. Key influencers spread the message to hundreds of millions.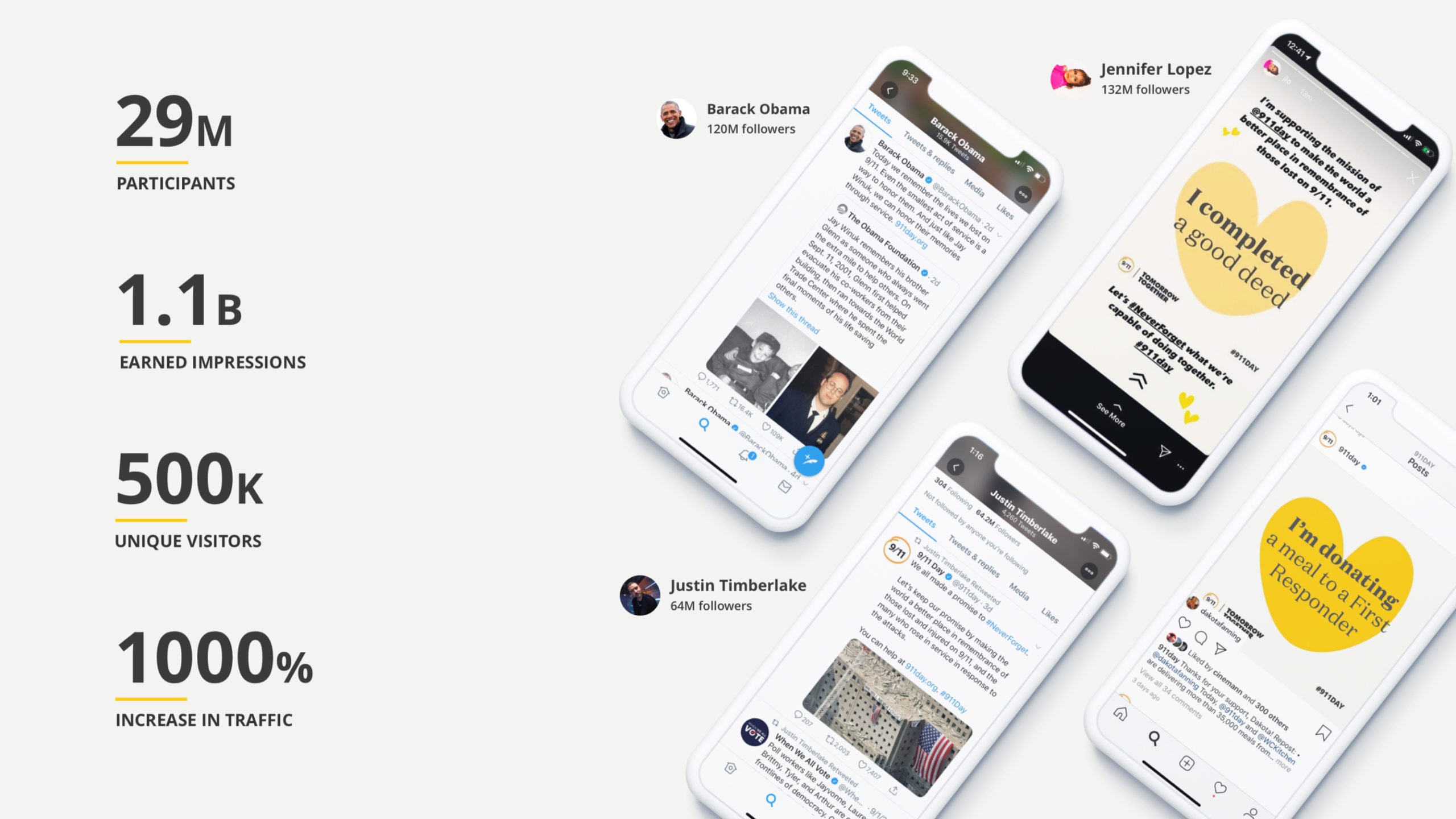 From Barack Obama to Jennifer Lopez, notable cultural figures joined in to complete deeds and rally their followers.
Our simple site experience let visitors complete deeds that helped people in their communities or across the country. In a few taps, they could support local restaurants, feed a first responder, or speak up about mental health.
We included time-investment indicators and streamlined nonprofit API (no extra forms or payment gateways) so visitors could complete deeds within minutes, without ever leaving the site.