Purina – designing a go-to destination for all things cats and dogs
Client: Purina UK
Role: UI Design, Art Direction
Year: 2018
Purina UK is an expert brand in pet nutrition, with a goal to create an online destination for all pet wellbeing matters. The project consisted of 4 major pieces of work – redesign of article pages to manifest the brand in fresh way, designing a food finder section – that helps users find Purina products, redesigning Contact Us section with new forms and improved UX and creating a Digital Styleguide for the brand.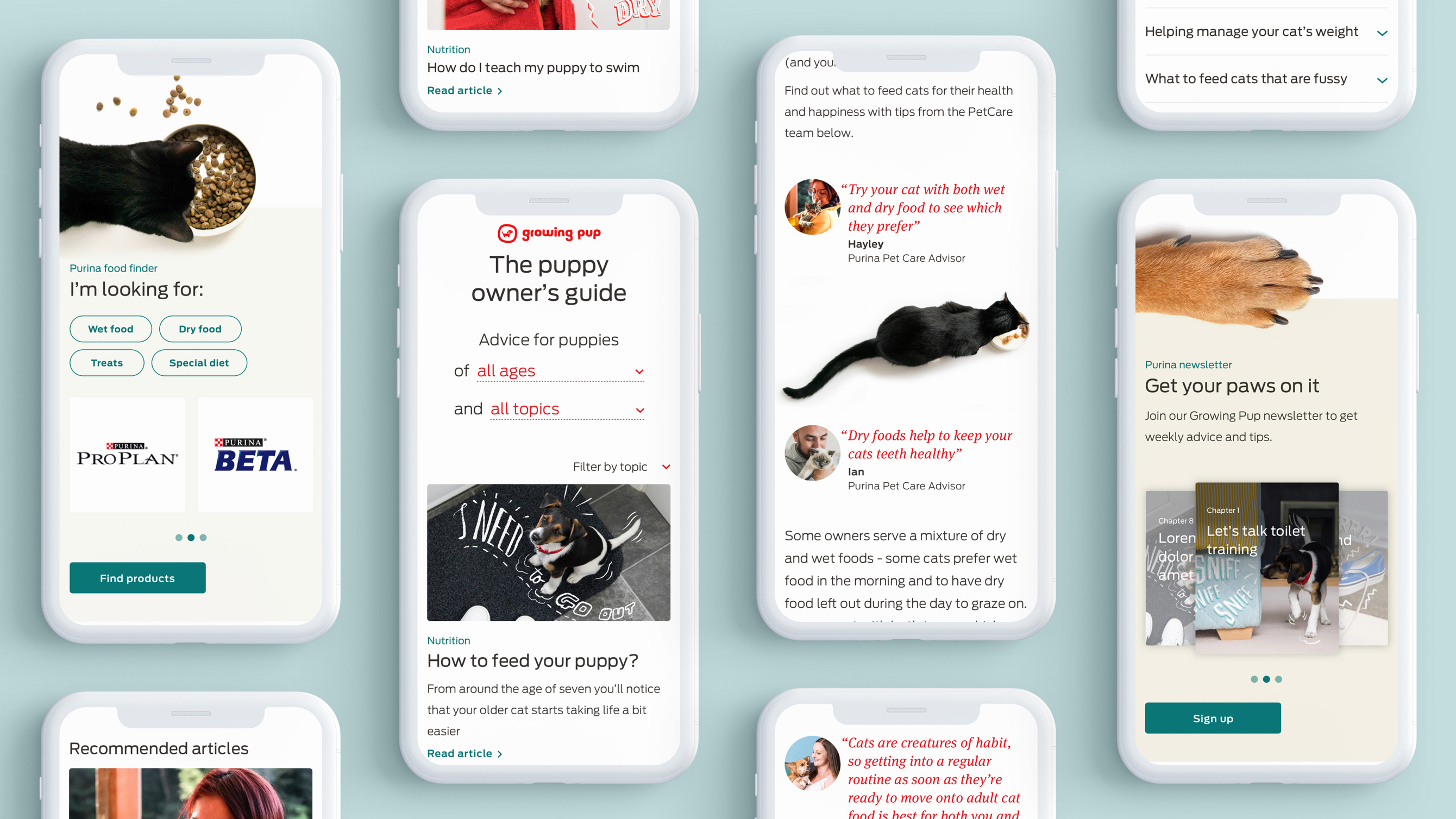 Pets are a big part of owner's lives – we wanted to create an illusion of them 'living inside' the website by using cut-out photography and birds eye view. This creates a unique and distinctive look and feel for the brand.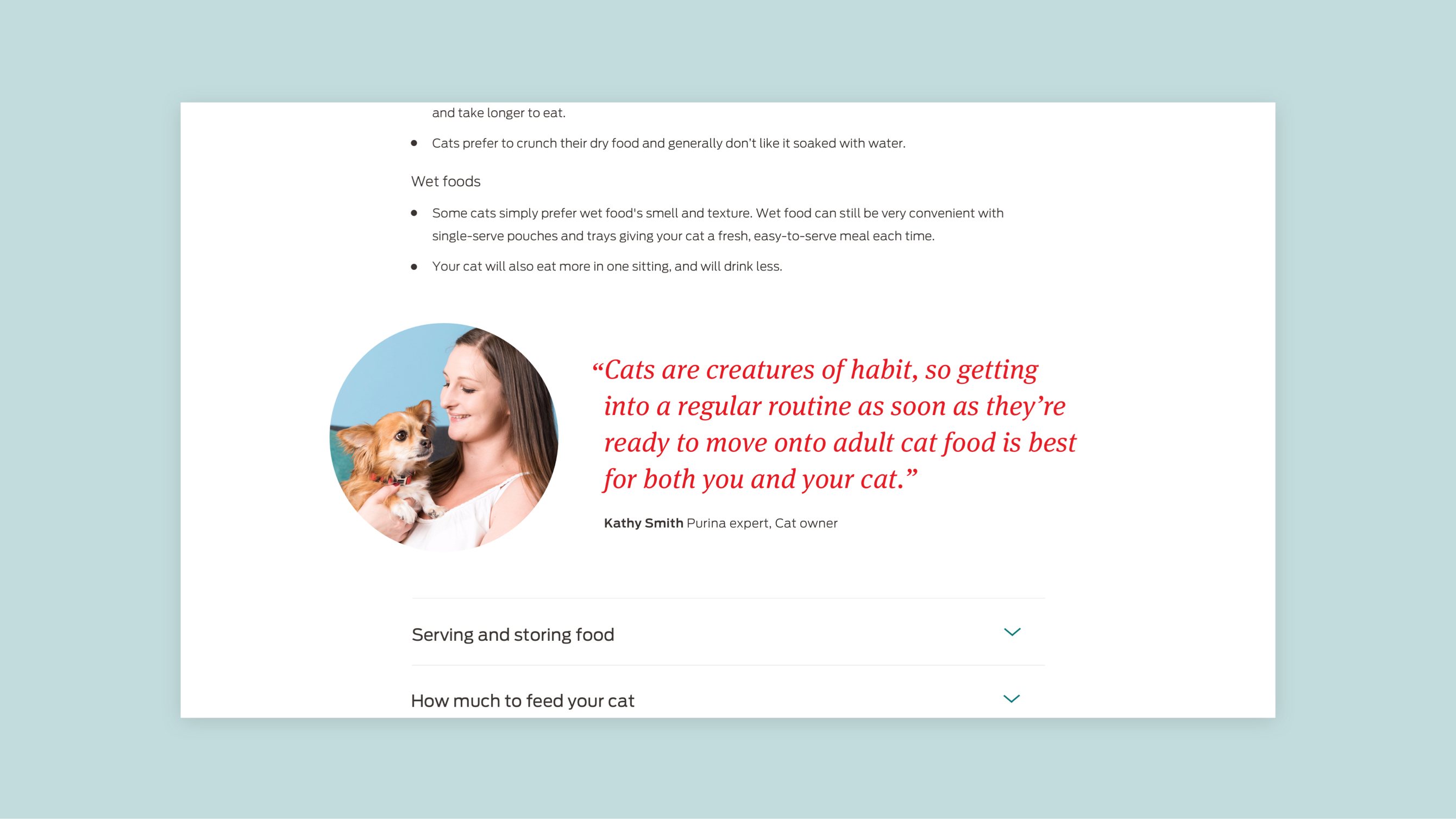 Purina has a dedicated team of professionals, always ready to advise customers. Adding photography and quotes from team members creates a dialogue with users and strengthens personal relationship with them by adding human element.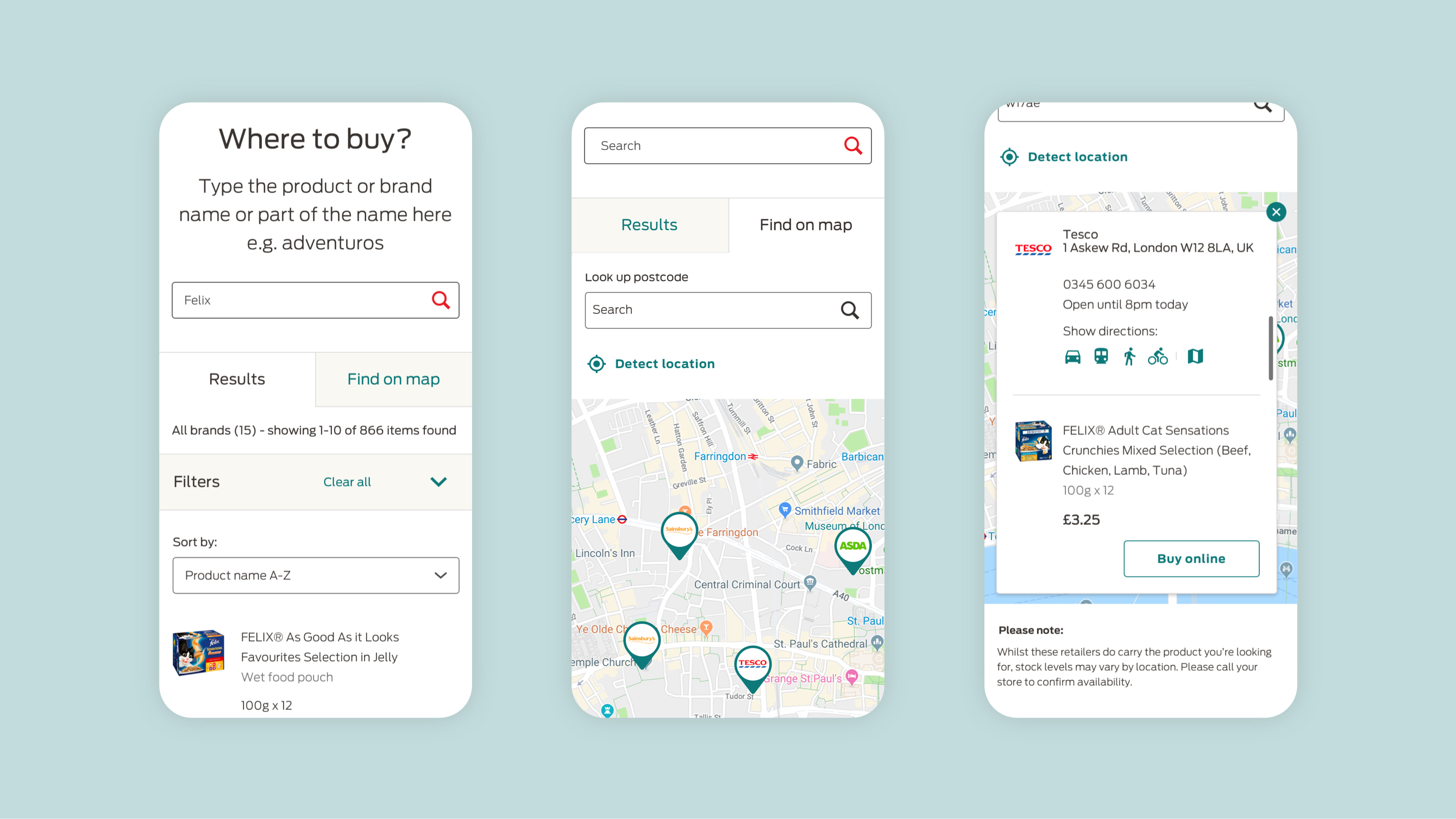 Another part of the project was creating an online food finder. Users can filter and search for their pets' favourite food and locate it in stores and on a map.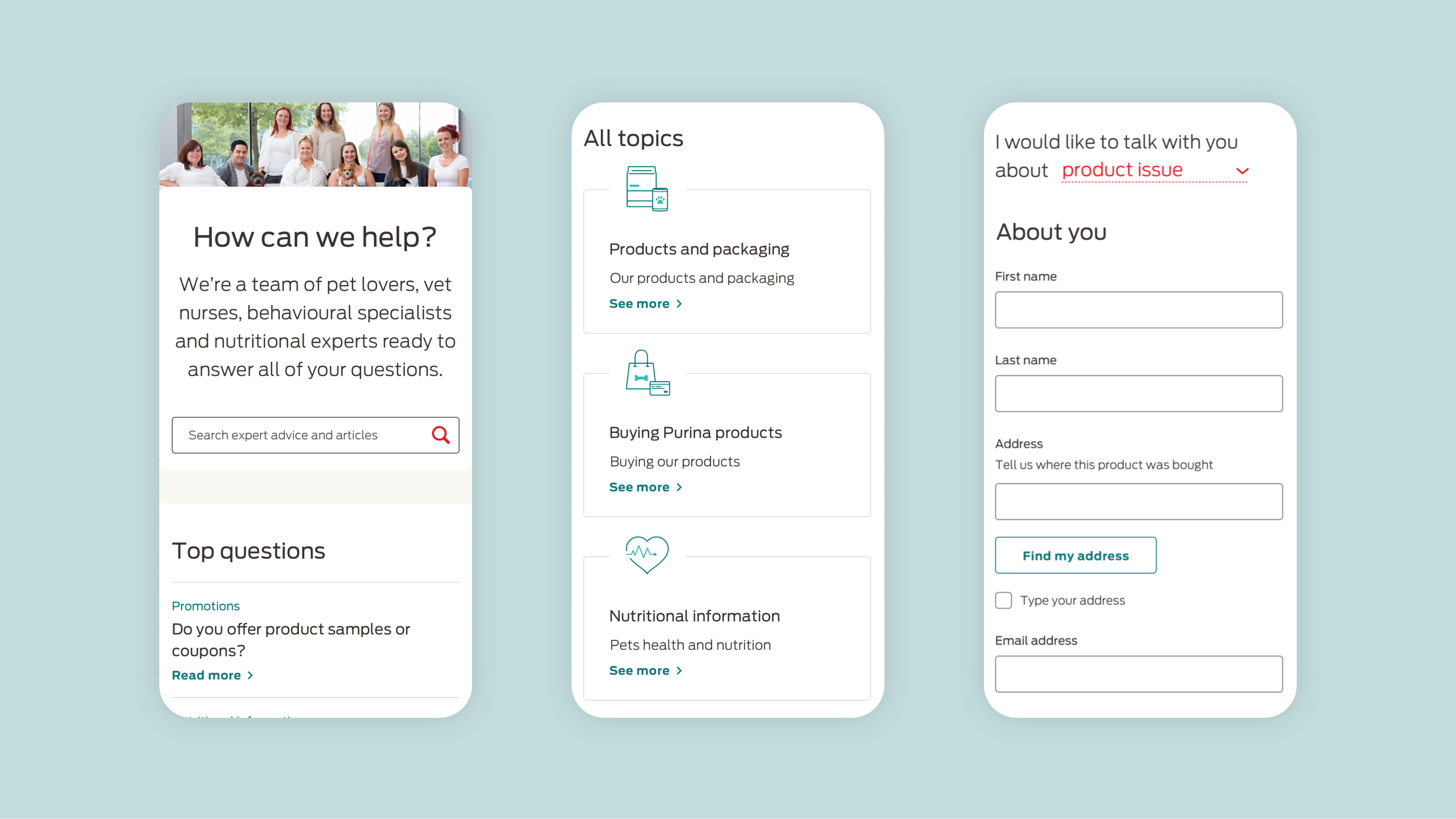 Redesigning Contact Us journey – from a landing page with top questions and most popular sections to different types of forms depending on enquiry. Grouping received issues help the team deal with the problems in a more efficient way while allowing to track the progress. Project was nominated for Nestle Suppliers Award 2019.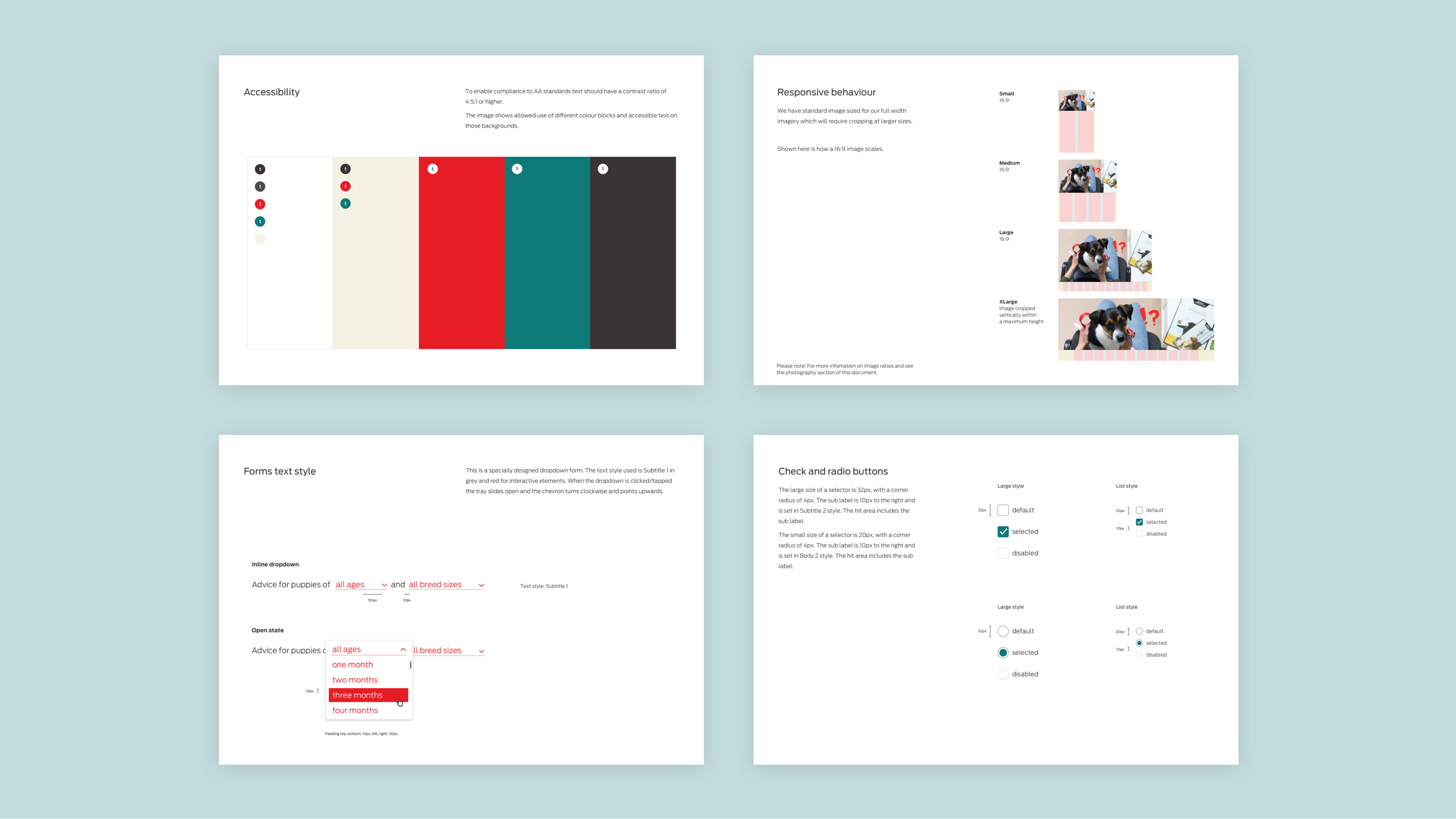 Final part of the project – creating a digital style guide – system for the visual language, detailing brand rules and interactions. It has been really well received and is being introduced as part of global brand guidelines.