Samia Kamar – creating an online brand and it's website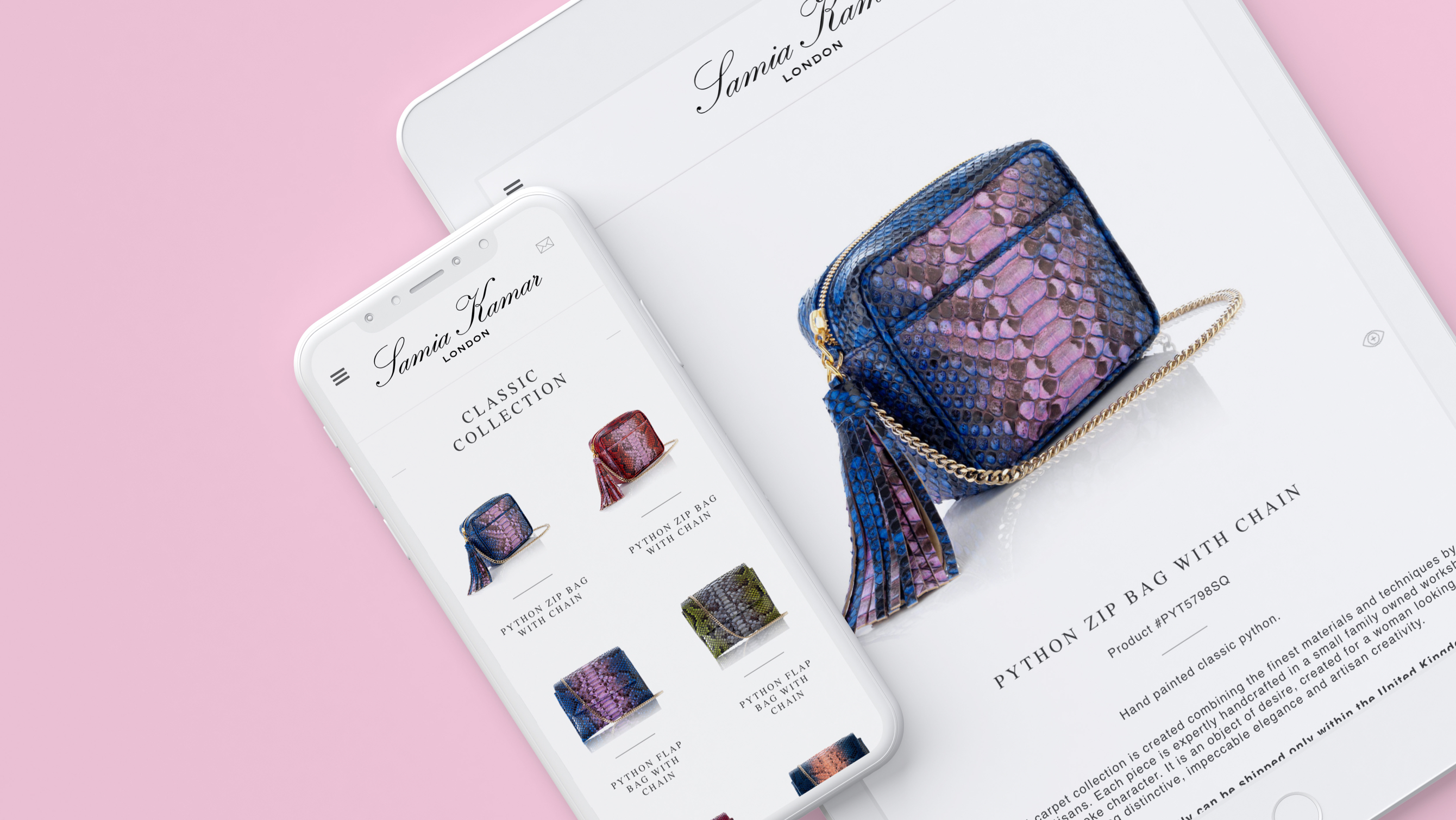 Client: Samia Kamar
Role: UI Design, Art Direction, Retouching
Year: 2017
Samia Kamar is a bespoke handbags designer that needed a website to showcase her creations while allowing the customers to make enquires.
I was responsible for creative direction, as well as the website design.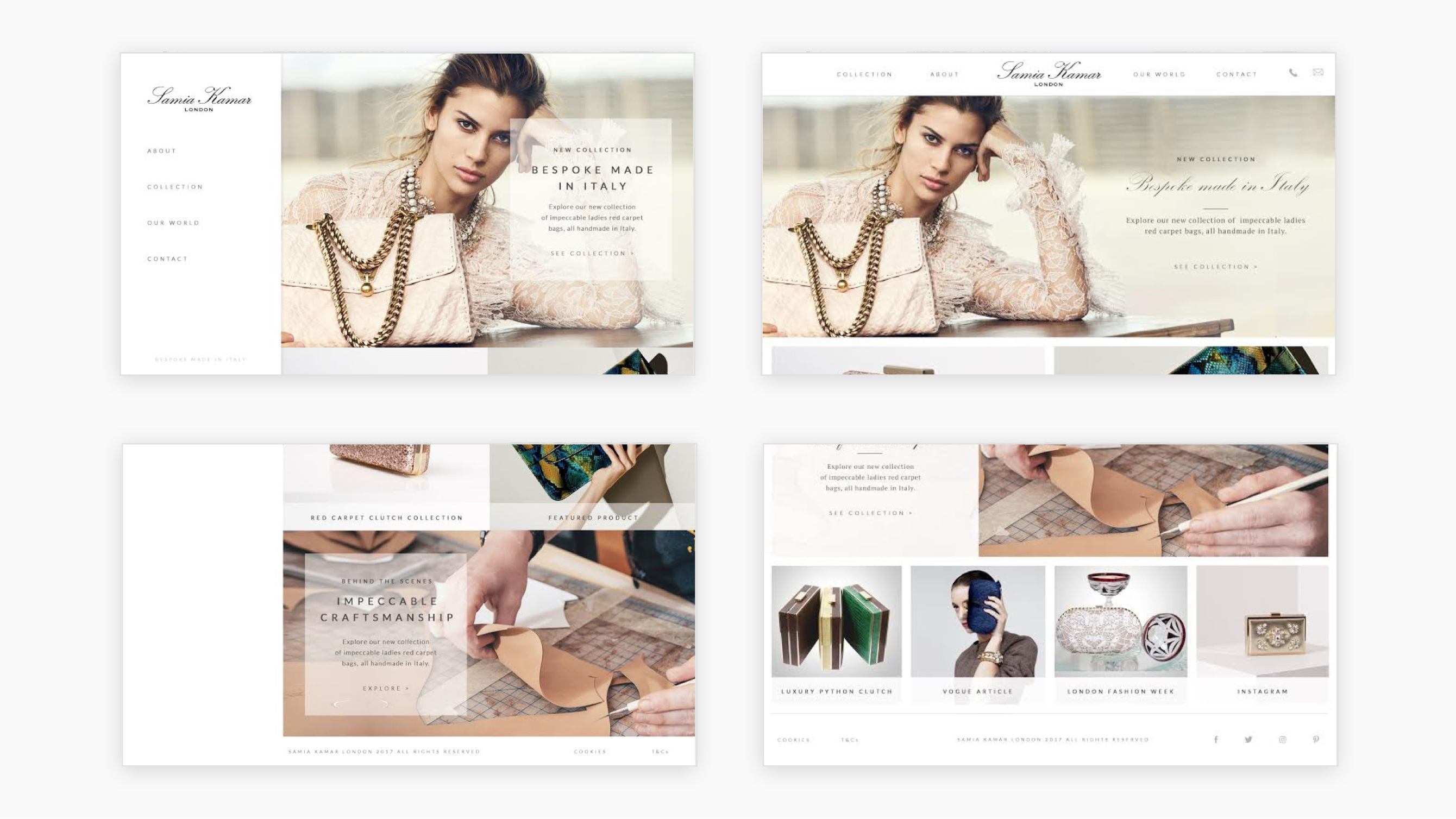 Early design explorations and art direction for the emerging brand. I had an opportunity to set the visual language and make sure the product and lifestyle shots are consistent with set guidelines.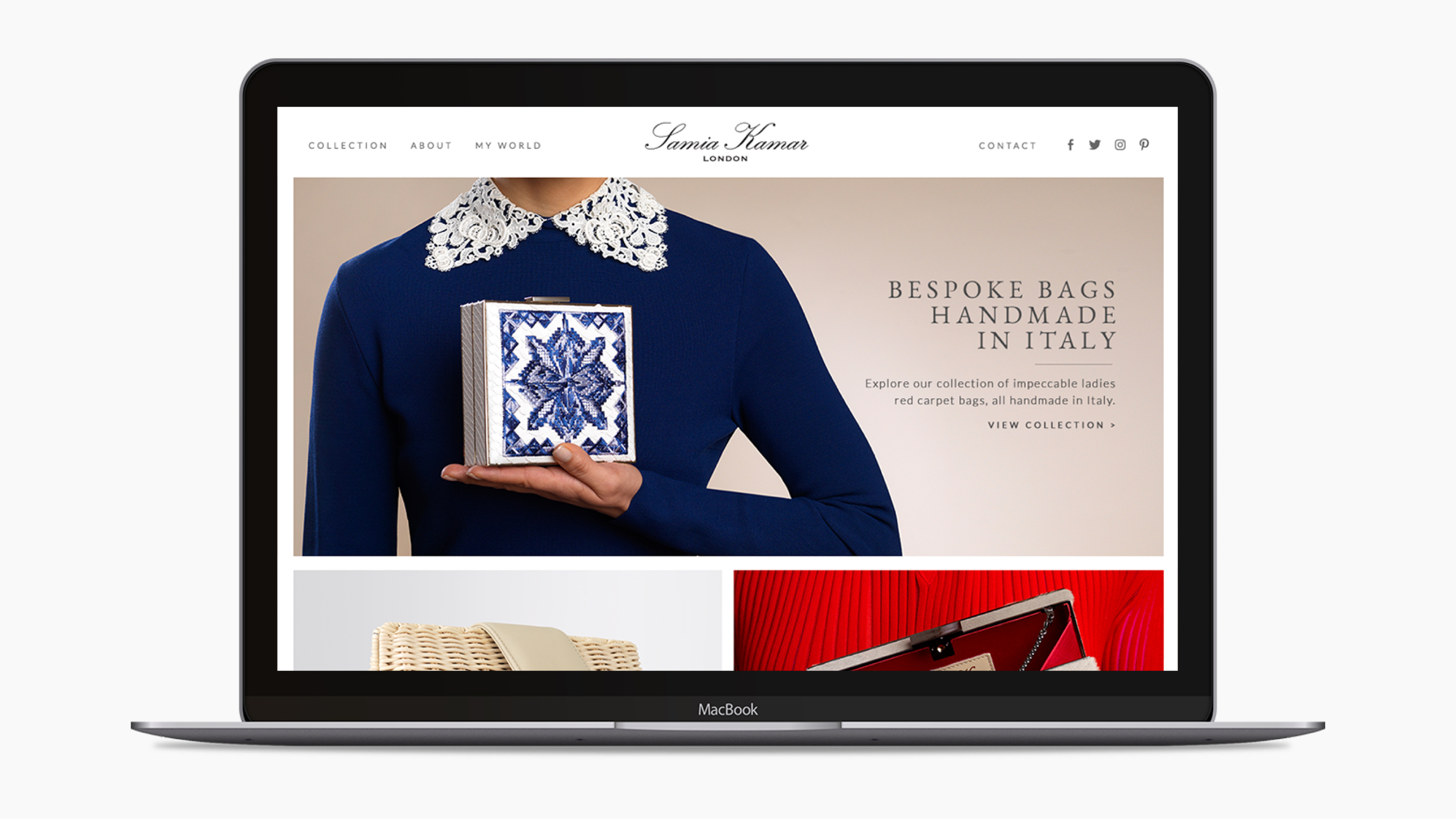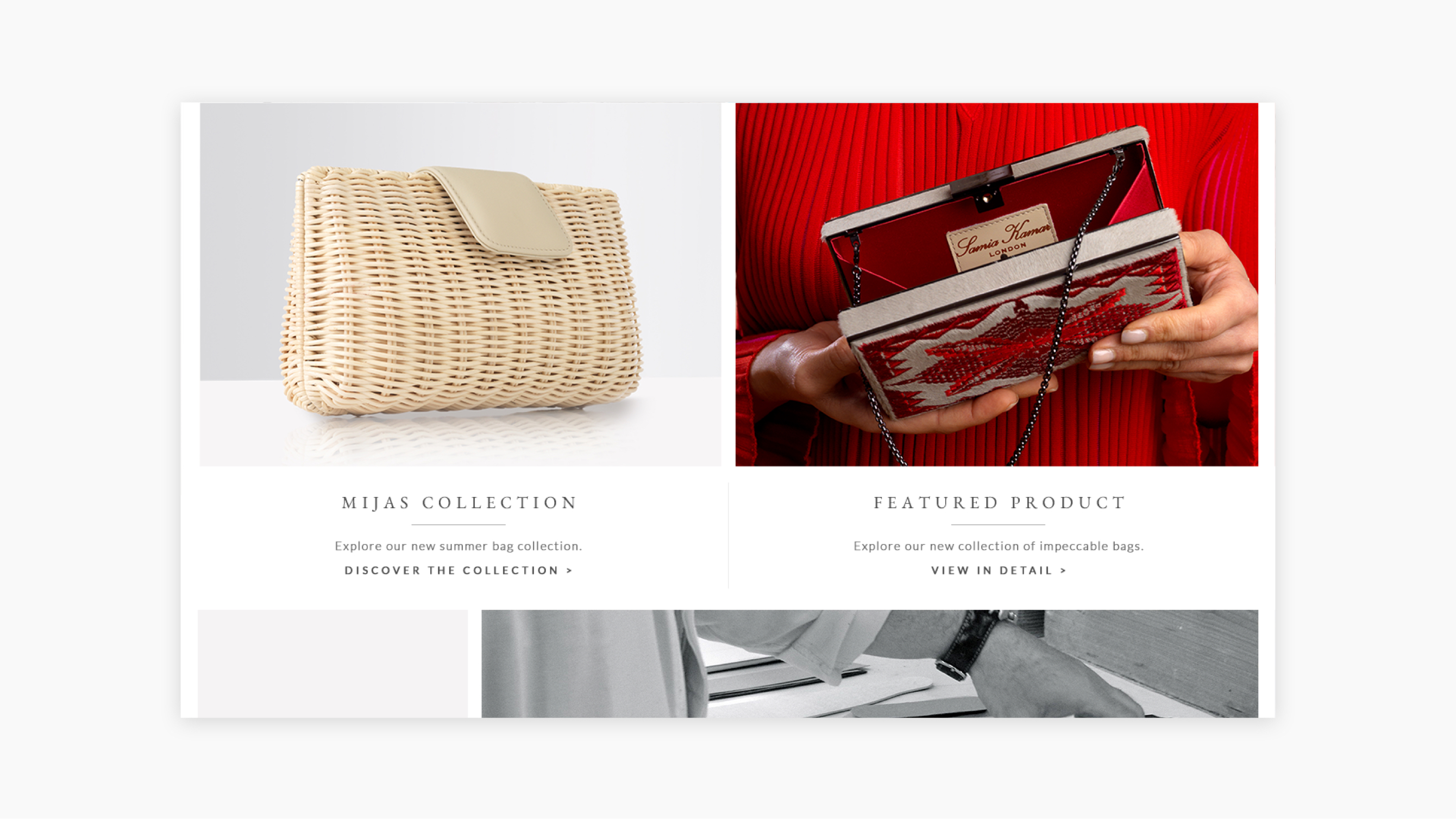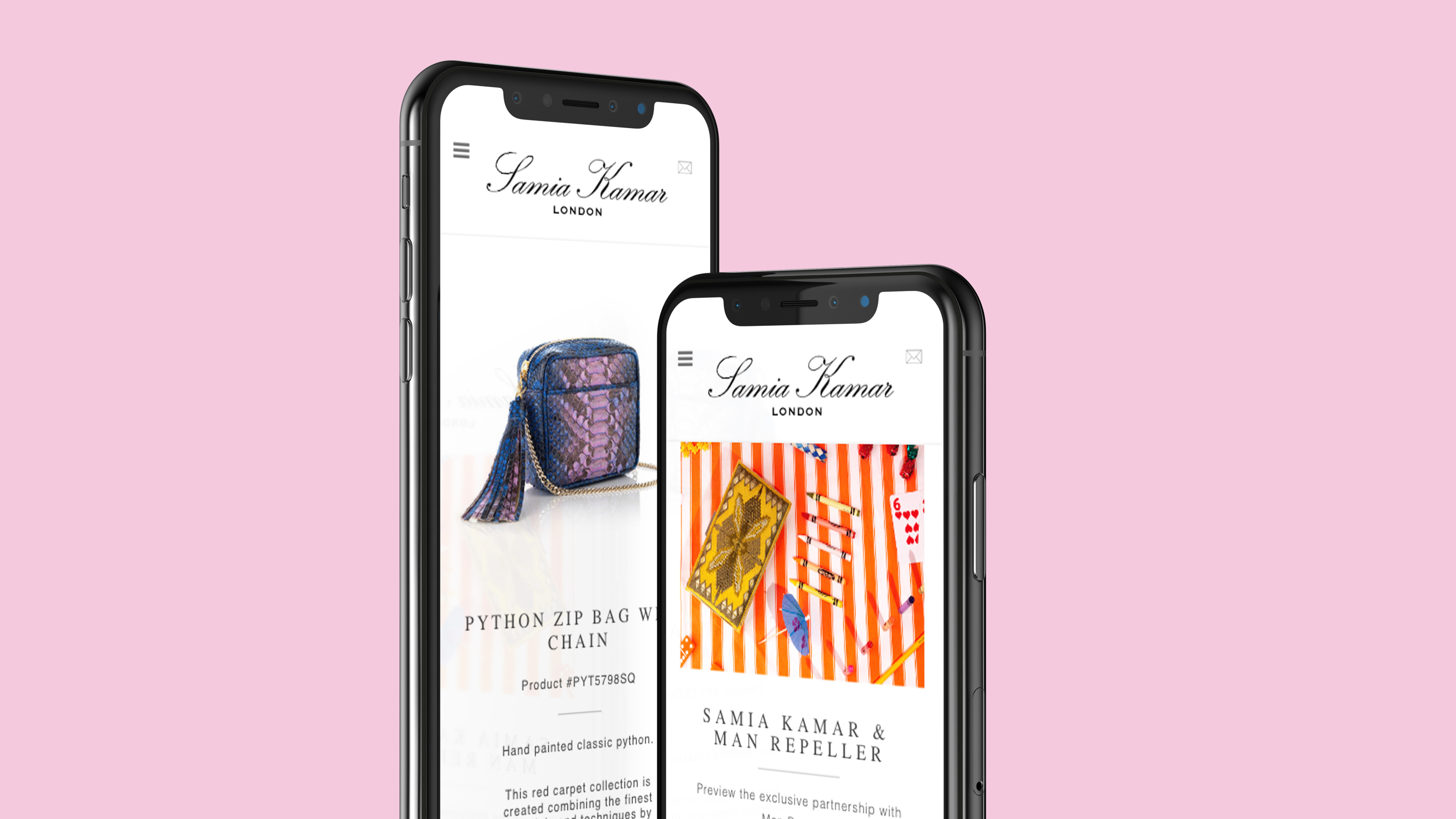 Product detail page and collaboration page design.